Kids Brand Store: Finding the Perfect Fit for Growth
Highlights
KidsBrandStore is an e-retailer of premium clothing for teens across Northern Europe
With excellent CX as their end goal, they decided to update their WMS
After quickly implementing Bitlog, KidsBrandStore modernised their warehouse
Background
KidsBrandStore stock name-brand clothing and accessories that appeal to fashion-conscious young people. With their headquarters and warehouses in Sweden, they ship to customers across Scandinavia and Northern Europe.
Targeting digital-native customers, an essential part of the KidsBrandStore brand-DNA is providing a seamless customer experience. Beyond the online shop, their warehouse plays a crucial role in delivering superior service and experiences.
Challenge
In order to rival their competitors and please their customers KidsBrandStore needs real time stock level data, accurate order picking, fast delivery and rapid refunds. But as their business grew rapidly, their legacy paper-based WMS was holding them back from maintaining the level of service that they aspired to.
Stock keeping issues which were causing incorrect order picking, wrong deliveries and inconsistent inventory management. Additionally, their system would crash repeatedly, resulting in downtime that negatively impacted operations overall.
With Black Friday 2018 approaching, KidsBrandStore knew they needed to address these issues quickly. Without an updated WMS, the warehouse could potentially get buried in orders and deliver poor customer experiences.
Solution
This critical situation required a quick and decisive action. After research into WMS solutions, KidsBrandStore chose to implement Bitlog – a move that would ultimately reshape their warehouse. With only six weeks to implement the new WMS, the Bitlog team got to work quickly.
Bitlog's user-friendly, intuitive interface made it possible for everyone to quickly learn the ins-and-outs. Using iPads instead of paper picking lists, pickers could locate merchandise much more easily and fulfil multiple orders at the same time.
By migrating all the data from paper to Bitlog's all digital, cloud-based platform, the team at KidsBrandStore could keep track of stock and balances in real-time and properly prepare for the upcoming Black Friday rush.
"With Bitlog, we know that we have a partner who wants to grow with us – that's incredibly important".

Stefan Edberg, Operations Manager at KidsBrandStore
Results
The decision to switch to the Bitlog system resulted in an almost immediate jump in picking, climbinging from 55 rows per hour to 80. Thanks to digitalization, the inconsistencies in stock balances disappeared. Today, any approved KidsBrandStore staff member can easily access vital data in the system.
After switching to Bitlog, the KidsBrandStore management team has noted benefits that extend beyond the warehouse, including an increase in improved customer service ratings. Even when problems do arise, employees are now better equipped with a reliable system to quickly solve any issues.



Curious to know more?
Contact us to find out more about Bitlog, our solutions and how we can help you eliminate mistakes and make your business more efficient and profitable.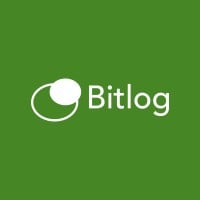 Next Post
Skincity: Eliminating Wrinkles in the Warehouse With Bitlog