Matsmart: Saving the Planet, One Warehouse at a Time
Highlights
Matsmart is an e-retailer selling food that is normally thrown out due to minor flaws
Their stock varies greatly due to lot size and the sell-by dates of perishable goods
To better structure their operations, they invested in a fully digital WMS
Background
Almost one-third of the world's food ends up in the waste bin. That unfortunate trend is driven by various factors including slight flaws in packaging, overproduction, seasonal trends, or short best-before dates.
Erik, Kalle, and Uffe, three friends in Katrineholm, Sweden wanted to do something about all that waste. In 2013, they founded Matsmart (Swedish for "food smart") an online business that promotes sustainability and responsible consumption.
The three partners started buying surplus food and reselling it online at a 20% to 80% discount compared to brick and mortar retailers. The business model soon proved successful and the company gradually expanded to Denmark, Finland, and Germany.
Challenge
Matsmart's warehouse landscape is always in flux. Their business model dictates that their stock is irregular and the size of lots they receive varies greatly. Additionally, sell-by dates on perishable goods influence picking and shipping priority.
With a paper-based WMS, the warehouse staff had a hard time finding the right products for each order. In general, they found it difficult to establish a simple, efficient work flow. It seemed that even though Matsmart's mission is to promote sustainability, their legacy warehouse management was anything but sustainable for a growing business.
"The developments Matsmart has made with Bitlog will only make us stronger in the future."

Conrad Edgren, Chief Logistics Officer at Matsmart
Solution
Based on the recommendation from their ERP provider, the leadership at Matsmart decided to adopt the Bitlog system as an add-on solution for their fast-growing business. The first move was to digitize their operations a and move their WMS to the cloud. Then, more structure was introduced at the ground level in the warehouse.
For example, now they have a clear shelving strategy. Additionally, the system provides the staff with directions on which orders to fulfil first, in what order to pick up the products, and when to re-stock.
With the Bitlog iPad user interface, pickers now have a digital roadmap to efficiently guide them through their ever-changing stock. At a higher level, managers can now evaluate inventories more accurately and better oversee operations.
Results
As a result of switching to Bitlog, Matsmart has implemented lasting structural changes in their organization. The entire interlogistics chain, from receiving goods to picking and finally, packaging has been redesigned and optimized.

They have also gained a higher degree of adaptability to help them better manage the fluctuating stock levels that are intrinsically linked to their business model. Perhaps most importantly, the Matsmart team now has a stronger structure to support their mission of making food waste a thing of the past.
Curious to know more?
Contact us to find out more about Bitlog, our solutions and how we can help your business make warehousing into a strategic pillar.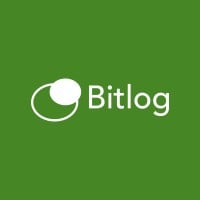 Next Post
E-Book | The Warehouse Terminology Dictionary