Pen Store: Perfecting the Art of E-commerce Warehousing
Highlights
Pen Store is a Swedish retailer of art and craft supplies for customers across the EU

Facing a big growth in demand, they needed a warehouse management system (WMS) that could seamlessly support both their retail and online shops.

With help of Bitlog WMS, Pen Store is now continually sharpening their warehouse operations
Background
Founded by Jacob Bergström in 2010, Pen Store began as a webshop and eventually expanded to a retail space on Stockholm's Södermalm island. Since then, the brand has made an indelible mark on the Nordic arts and crafts supply market.
Today, Pen Store stocks 13,000 unique items, from individual pencils and brushes to canvases and easels. Quick delivery of their well-curated range of "tools for creativity", along with a focus on excellent customer service has helped them build a loyal customer base.
Challenge
Pen Store's rapid growth wasn't always easy. Managing the stock with so many small items was complicated, which caused bottlenecks for both inbound and outbound movement of goods.
Dealing with the rapidly-growing amount of orders while maintaining a high level of customer service was getting messy. Pen Store needed a more structured and efficient way to manage their intra-logistics.
Solution
Pen Store chose Bitlog WMS because the platform could provide all the e-commerce functionality they need without any need for customizations. Being cloud-based, Bitlog is continually updated based on user feedback, providing a future-proof solution that's easy to scale up. Integrating Bitlog with their webshop platform and business management software was quick and straightforward, and it was easy for the staff to learn the intuitive Bitlog app. In just a few days, the Pen Store team was ready to master the fine art of warehousing.
Results
"Now we know that we have a system that we can trust in each step of the process."

Jacob Bergström, CEO and founder of Pen Store
By switching to the Bitlog platform, Pierce achieved many of the goals they had set for their warehousing and discovered some unexpected ways to leverage the platform.
Though they sell a wide assortment of fine paper for artists, Pen Store has eliminated paper picking lists in the warehouse. The Bitlog iPad app guides staff through the warehouse and supports multi-order batch picking, which has sped up turnaround time on orders substantially.
Faster and more accurate goods receiving is an area where Pen Store has achieved some of their biggest gains with Bitlog. Instead of manual data entry, the warehouse team can now scan simply the barcodes of incoming goods.
When it comes to outbound orders, scanning the barcode during picking helps make sure the right product is sent to the customers. Inventory is automatically updated, saving lots of time on stock-checks and helping to minimize stock outs on the online store.
The Pen Store team is always looking for new, creative ways to please their customers. With complete control over their warehouse, they're ready to keep building on their blueprint for success.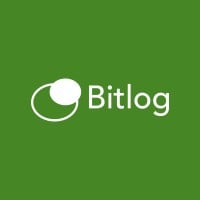 Next Post
Matsmart: Saving the Planet, One Warehouse at a Time