Pierce: Managing Success From the Warehouse Up
Pierce AB has established itself as the clear front-runner in the European e-commerce market for motocross, endure, and motorcycle spare parts. With their rapid growth surpassing even their most optimistic projections, Pierce required a warehouse management system that could keep up with their performance. The introduction of Bitlog had a transformative effect on the entire organization, yielding beneficial outcomes that extended well beyond the warehouse.
Background
Thinking small is never the way Pierce does things, a statement that was true even back in 2005, when they were just a garage business selling spare motorcycle parts online. By tapping into a growing consumer need for product variety as well as fast and reliable delivery, they soon became the go-to shop for European customers and petrol heads.
Today, their team comprises 380 people and they are present in 17 countries. In recent years, their organic growth has been so substantial – in the order of double or triple digits. Obviously, without a reliable and agile warehouse management system, they wouldn't have been able to maintain the same high standard of service their customers love them for.
Challenge
Back in 2015, while growing and expanding at great speed, Pierce decided to incorporate their entire logistics operating system in-house. The plan was to build a European distribution center to handle their 600,000 yearly orders. Such big tasks could be tough for a traditional warehouse management system, but fortunately, Pierce chose Bitlog.
Solution
We customized the Bitlog platform to tackle Pierce's specific needs. The warehouse staff was equipped with iPads, so they could always keep track of the stock levels and align with other teams on the fly.
With Bitlog reports visualized on screens in the head office, all departments could track the progress of orders in real-time, gaining a bird's eye view of the warehouse processes, and the company's overall progress.
"We chose Bitlog because we needed a flexible system that supports our aggressive growth."

Ion Ciorici, Supply Chain Manager, Pierce AB
Results
By switching to the Bitlog platform, Pierce achieved many of the goals they had set for their warehousing and discovered some unexpected ways to leverage the platform.
First of all, Pierce said goodbye to paperwork. With all the warehouse data accessible at any time in the cloud, there was no longer a need to store complex paper records. The seemingly endless trails of email between different departments and the warehouse were also eliminated.
With the new-found ability to implement competitive e-commerce warehousing practices, efficiency in receiving, stock keeping, picking and shipping greatly increased. For example, cross-docking and batch picking raised productivity and established convenient, fluid work flows.
Inspired by the success in the warehouse, other teams at Pierce began to adopt Bitlog as well. The Bitlog system was applied to managing product photography, the added value service area, as well as returns and claims.
With Bitlog, Pierce not only has a WMS that can keep up with their growth, but a system that creates a positive influence on other areas of the business as well. The flexibility of the Bitlog WMS software and easy to use interface make it possible for everyone to keep their finger on the pulse of the company as it expands, while at the same time, increasing their personal productivity.
Curious to know more?
Contact us to find out more about Bitlog, our solutions and how we can help you eliminate mistakes and make your business more efficient and profitable.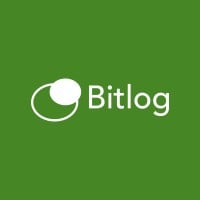 Next Post
Bitlog WMS 10.1 (on-demand)