Skincity: Eliminating Wrinkles in the Warehouse With Bitlog
Skincity is a top e-retailer in the Nordic region that specializes in selling premium skincare products curated by skincare therapists. However, they were faced with limited system support, which resulted in the employment of skincare therapists for warehouse practices. This approach had the potential to hurt their business in the long run. Fortunately, Skincity switched to the Bitlog WMS platform, which led to a substantial increase in efficiency across all areas of their operations.
Background
The brainchild of a skincare therapist and an entrepreneur with a strong background in e-commerce, Skincity opened their online doors in 2011. The founders' vision was to create an online-only skincare clinic and retailer, selling quality products handpicked by certified professionals.
By combining the convenience of online shopping with a personalized approach mirroring the in-store experience, Skincity quickly became a favorite amongst Nordic clients. Its yearly turnover soon surpassed 50 million Euros.
Challenge
Skincity pride themselves on carefully selecting each product and wrapping the packages. But more orders meant an increase in time-consuming manual labor in the warehouse. With thousands of orders pouring in every day, pickers had a hard time navigating the warehouse, finding the right products, and on top of that, doing it quickly.
Faulty intralogistics and a lack of structure in their warehousing practices led to incomplete, or even wrong orders being picked. So, the executive team saw the need to invest in a warehouse management system that was able to streamline orders and keep the bar high when it comes to customer service.
"We achieved a 70% increase in warehouse efficiency."

Ylva Pagmén, Supply Chain Manager, Skincity
Solution
After considering a few alternatives, Skincity chose the Bitlog warehouse management system. Once they were equipped with iPads running the Bitlog software, the warehouse staff could navigate the warehouse much more quickly and easily find the products they were looking for.
Using standard Bitlog features, Skincity was able to implement advanced, more efficient picking practices. Batch picking, for example, allows the picking staff to group orders and assemble multiple packages at the same time. A single batch pick strategy has proved efficient as well – just one picker could now manage multiple orders from a specified area of the warehouse.
Thanks to the cloud platform, the management team overseeing operations and stock keeping were able to better keep track of the merchandise and ensure that accurate orders are always shipped on time.
Results
Skincity chose Bitlog because of our extensive track record of success in logistics and e-commerce. But Skincity got more than what they expected – a flexible system able to tackle their specific challenges and a new way of thinking that would revolutionize their company from the ground up.
With help from Bitlog, Skincity are able to keep their brand promise of approaching each order in a personalized manner. At the same time, they have increased their logistics efficiency.
In concrete terms, before switching to Bitlog, they could pick one order at a time. Today, they have optimized picking to ensure the shortest route is always taken, enabling the staff to pick up to 12 orders at once, leading to an extraordinary increase of 70% in their overall productivity.
Hefty paperwork was eliminated and any decision-maker in the company can now access valuable stats regarding the company and the staff performance simply by launching the Bitlog app.
Skincity also saw benefits such as increased quality assurance, more control over stock balances and improved picking quality, making the collaboration between Bitlog and Skincity a flawless match.
Curious to know more?
Contact us to find out more about Bitlog, our solutions and how we can help you eliminate mistakes and make your business more efficient and profitable.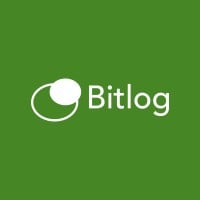 Next Post
Pen Store: Perfecting the Art of E-commerce Warehousing