7 tips: How to Choose the Best WMS for Your Warehouse
Are you in the market for a WMS (warehouse management system)? Congratulations! Your business must be growing.
Whether you're starting a new e-commerce business, bringing your outsourced warehousing in-house, or ready to upgrade from a legacy WMS solution or moving away from pen and paper, a WMS can help you simplify stock keeping and inventory management, improve fulfilment and customer service, and increase productivity across your entire business.
As a warehouse manager or decision maker, there are a few points you should consider when choosing your WMS.
1. Choose a WMS That Enables Cost-Saving and Automation
Many companies' warehousing costs are higher than they should be. To avoid falling into this category, choose a WMS that enables you to build flexible workflows while reducing waste and human error.
Look for functionalities such as:
system-suggested put-away,
voice-guided picking,
and real-time tracking that support automation evolution.
A modular, customizable WMS will allow you to automate at your own pace without spending money on functions you don't need or aren't ready for.
2. Don't Build a Custom WMS Solution
Instead of spending your own resources on platform development, choose an established WMS platform that has already been vetted by customers over time. This will give you access to server upgrades and new functionalities designed to solve any issues that you share in common with other platform users.
Read about Skincity's journey from pen and paper to a cloud-native WMS system →
3. Pick a Cloud-Based WMS
Moving towards a cloud solution and away from legacy WMS platforms will allow you to better collect and utilize your data. When you can visualize all your data in one place, you can more easily identify bottlenecks and find opportunities for improvement.
Consider selecting a cloud-based WMS that is easy to integrate with other platforms, including your enterprise resource planning (ERP) software, TA systems, and online shop if you work in e-commerce.
4. Select a Cost-Effective WMS System – Not a Cheap One
Choose a cost-effective, customizable SaaS WMS solution that is backed up with solid technical support, including help with set-up and worker training.
When selecting your WMS, consider how much your time is worth. You don't want to start the implementation process over again any time soon.
5. Consider Integrations With Other Systems
Your WMS can't work in a silo, so look for a WMS that easily integrates with other platforms, including your:
ERP (Enterprise Resource Planning),
TA systems,
E-Com Shop (if applicable),
etc.
Also, easy integrations to other hardware and equipment, such as worker interfaces, forklifts, and other lifting gear is of great value. This will give you a better overview of what's happening across the entire warehouse.
Easier third-party logistics (3PL) integration will allow you to better track their performance and improve your customer service.
6. Check the Support Behind Your WMS System
When selecting a WMS platform, consider the level of technical support provided by the vendor and the availability of training resources. A robust SLA and comprehensive training materials will minimize downtime, optimize system performance, and empower your team to leverage the full potential of the software, ensuring smooth and efficient operations that support business growth and success.
7. Choose a WMS That Supports Company-Wide Efficiency
Look for a WMS that can support other functions, such as returns and claims workflows and improve communications and head-office oversight. A WMS can be a real motivator and add value across your entire organization.
Customer Story: Pierce - Managing Success From the Warehouse Up
Pierce, a leading European motocross e-commerce retailer, has implemented Bitlog to improve their operations. By providing front office access to Bitlog, Pierce has significantly reduced the need for phone calls and emails, as everyone can easily see real-time updates on what's happening.
This has saved them a lot of time, especially as they continue to grow.
Additionally, Pierce has a TV on their headquarters' wall that displays daily order progress using data from their Bitlog back office. This not only serves a practical purpose, but also acts as a great motivator for the team. This is a great example of how a WMS can improve warehouse efficiency and boost staff morale.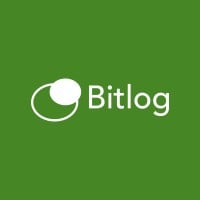 Next Post
4 Reasons Why Integrating WMS & Webshop Is Key for E-commerce Success